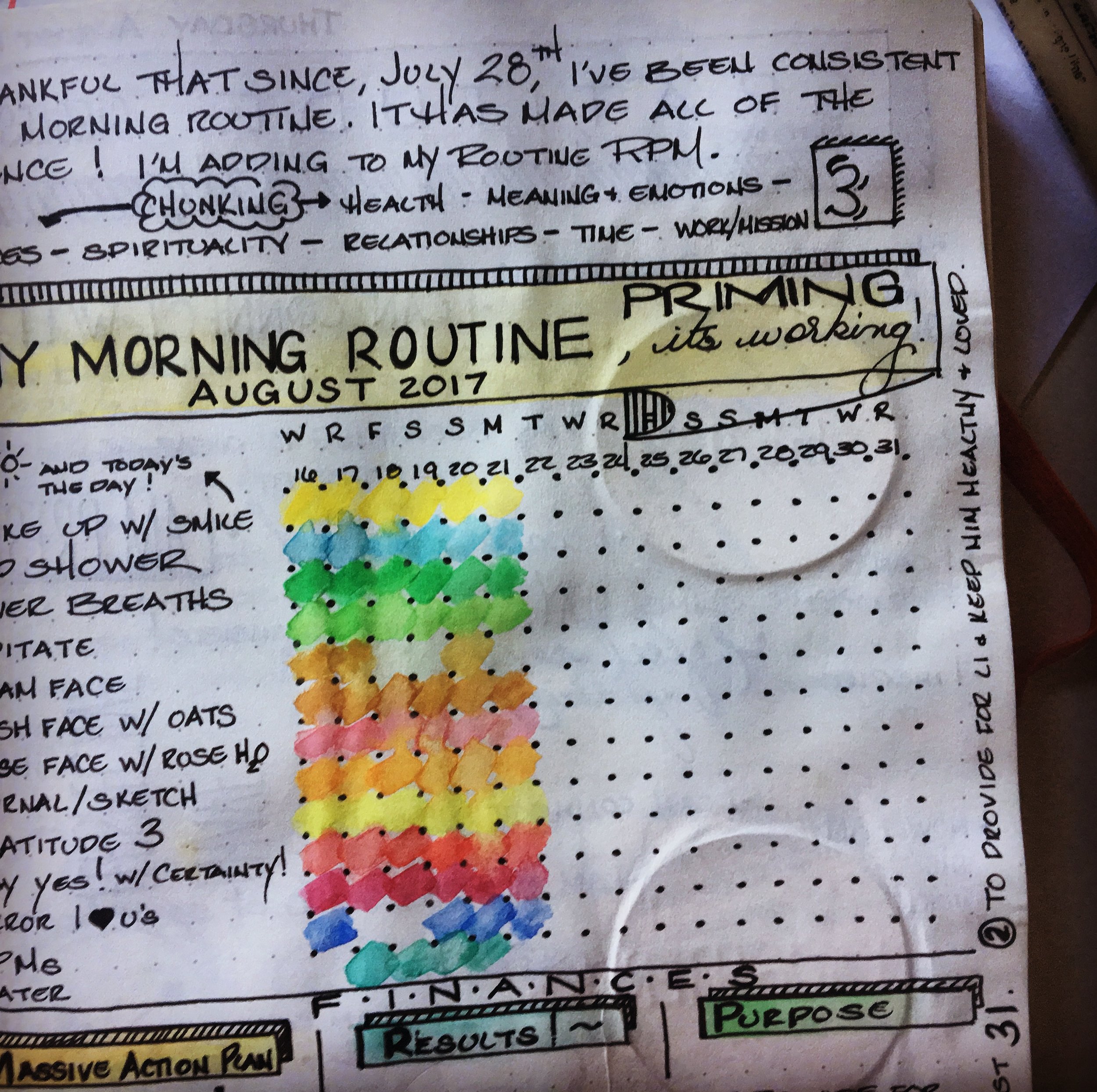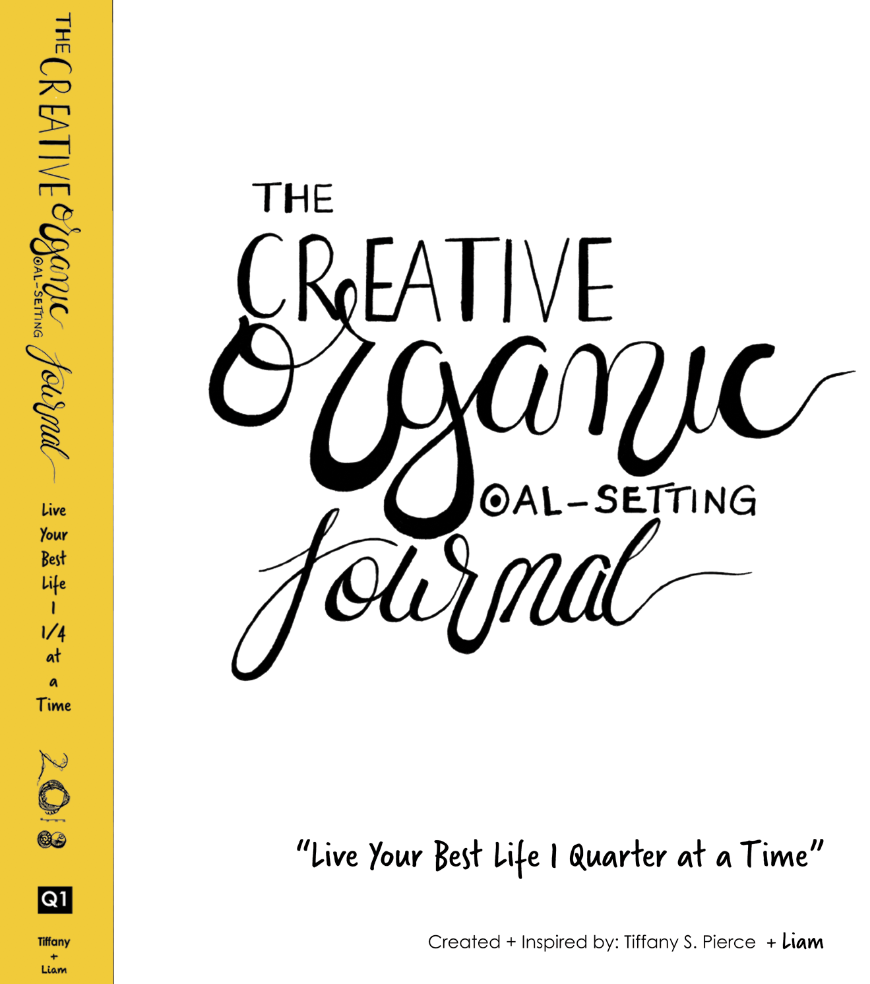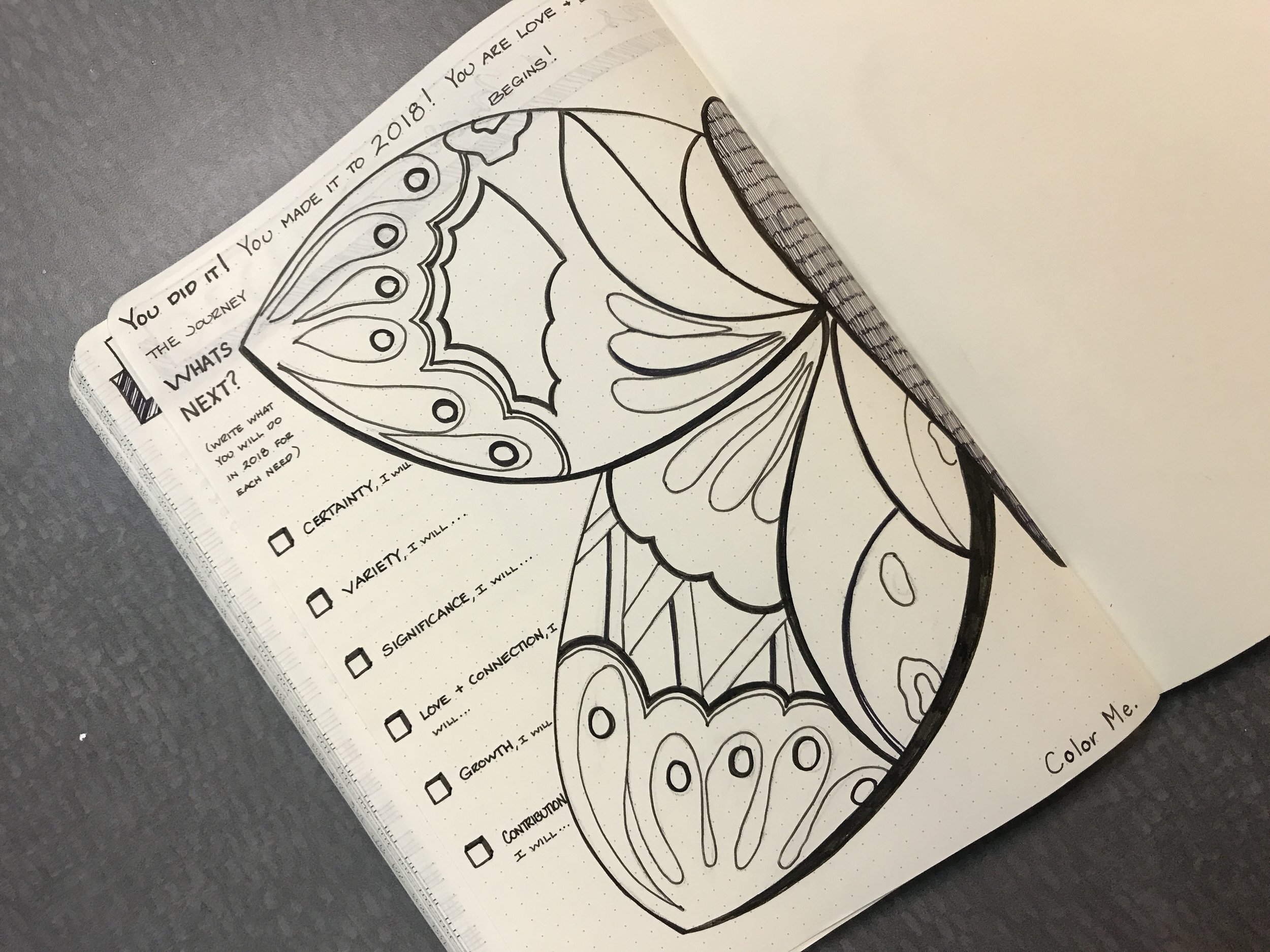 CREATIVE JOURNALING + TRACKING SUCCESS BY THE QUARTER! (Q1)
DOWNLOAD THIS MONTH'S FREE HABIT TRACKER HERE!
If you're on this page, that means you are a force for good in our world and are ready to creatively following through with your goals to create massive impact!
The Creative Organic, Goal-Setting Journal: Live your Best Life One Quarter at a time, is for people who want to accomplish their goals, needing a certain level of freedom and structure in doing so.
JOURNAL INTENTIONS: WHY A QUARTER JOURNAL?
Think of this journal as a "small plate of food" designed remove overwhelm, which inherently supports SMART goals. SMART goals are:
Specific
Measurable
Attainable
REALISTIC and
Timely
I created this new concept of journaling and goal-setting because I wanted to participate in a goal-setting process that
I enjoyed, first beginning with the aesthetics and convenience, of an INTERACTIVE JOURNAL. By chunking goals into quarterly > monthly > and bi-weekly goals, the odds of reaching your goals will increase tremendously. This journal will focus only on 2 life focus areas, (finance, relationship, career, contributions...) to help you achieve a higher success rate of completing your
goals. Stay engaged with your goals daily! Remember we are the average of the 5 people we interact with the most, so stay connected HERE! :)
At the end of the each quarter and ultimately, 2018, you can feel proud of ALL you've accomplished for yourself and others! ...all because you chose to try something different, a NEW QUARTER JOURNAL approach to reach your goals!
Your completed quarter journal will celebrate and commemorate your quarter accomplishments! Each quarter journal will give you a FRESH new excitEment to take on the next set of goals! A new journal tricks your mind into New Year's mode all over again 4 times a year! This makes goal-setting super manageable, FUN and at the end of the year! Wow! You get to do a happy dance of joy because you've accomplished so many goals and hopefully impacted many lives as a result!!!
Each quarter gives you 4 healthy starts to your 2018 new year!
The VISION: Each quarter will have beautiful hand drawn designs inspired from reflections of the previous quarter, group/community feedback and the change of the seasons, will ignite NEW color and design choices, along with a cover for the paper version. Once you've collected all 4 journals, together they will create a beautiful chromatic color assemblage and/or a connected visible quote that will end with the last quarter of the year. Building community is key, so I foresee meetups to celebrate met goals! Let's do this!
JOURNAL CONTENT: WHAT'S INSIDE?
Calendars
Habit trackers
Quotes from Tony Robbins (because he's one of, if not THE BEST at producing maximum extraordinary results and why not learn from THE EXTRAORDINARY? lol
Stats to inspire connection to contribution and gratitude with he idea of giving back within the
Wheels of Life
How to use data to not only track, but analyze and reflect on how to understand what and why we do things. To examine correlations, like for example, between our consistent performance level of its cloudy or with little consumed water or no exercise or a full or half moon.
Blank pages for reflections, SKETCHES, doodles, inspirations, incantations, or dialog with self
THE AUDIENCE: WHO IS THIS JOURNAL FOR?
This journal is for everyone who wants to reach and even pass their goals.
It's for the CREATIVE and NON-CREATIVE, who:
enjoys being inspired by beautiful handwork on pages
needs more of an artful, fluid and organic approach to goal-setting
thou we'll intentioned, not super great with follow-thru and boredom
appreciates layering in the collection of 4 journals throughout the year to create a larger piece of artwork
appreciates and craves beautiful textures and detailed designs and loose brush strokes
MY INSPIRATION: My son Liam
On December 28, 2016, I received a call from my vendor (I'm also an Art Educator turned Instructional Designer and Interactive Developer, learn more, HERE) letting me know that my contract was not going to be continued. While this was a heavy extremely unexpected blow, I knew unequivocally that this was a weight released! Because I've always wanted to be free to connect with people in a creative and community way and I knew right away that this was an opportunity to do something extraordinary, like homeschooling our son. In January 2017, my son and I begin our first lessons of homeschooling. :) I was beyond excited, a little scared, and very grateful for the support and opportunity. It was through homeschooling that I really noticed some my limited beliefs by watching our son, who is 6 years old, DRAW! He taught me how to wake up my creative sleeping giant.
For the past two years, I've watched our son's obsession with drawing...and it has captured my heart and caused me to re-examine where I lost my love for creating art myself went. As mentioned I am an art educator and like so many within this profession we tend to lose our own sight of creativity due to teaching and nurturing it out of others. After attending a UPW (Unleash The Power Within with Tony Robbins) event in July 2017, I realized that my new truth was that I bring EXTRAORDINARY VALUE to everyone that I meet THROUGH MY CREATIVITY, thus eliminating that old limited belief. (Find out the rest of the story in the journal! :)
Learn more about me, HERE.