HALLOWEEN COSTUME EDITION - Paint. Sip. Eat. Night Paint Class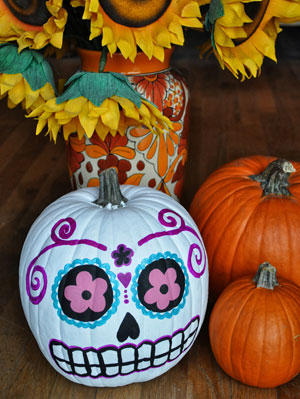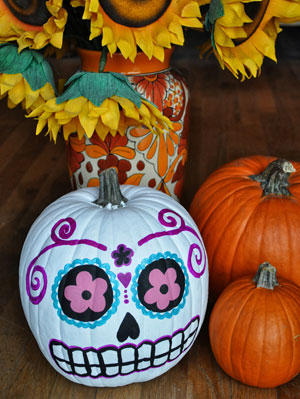 sold out
HALLOWEEN COSTUME EDITION - Paint. Sip. Eat. Night Paint Class
FIND A SITTER! It's a themed paint night tonight!
Come paint, sip, eat, relax and bond with your friends in the comfort of our local Forest Hills neighborhood! Classes are designed for old friends and new ones (for couples and singles) to connect, laugh and have fun on a new creative level! All art skill levels are welcomed, especially beginners and non-artists! Over costumes! So, fun!! - So we are properly prepared and to add to the over experience of the workshop, this class must have a minimum of 10 students the day before the scheduled class to make.
Classes are generally between 2-3.5 hours, advance registration with payment is required. Be sure to wear something you wouldn't mind getting paint on since acrylic paint doesn't wash out! We also provide all supplies and smocks! For private paint parties: Inquire here for Private Parties
Paint. Sip. Eat. Styles:
HALLOWEEN PUMPKIN EDITION :)
Landscape | Cityscape | Abstract | Meditation | Kids (YES! We can play too!) | Animals
Special Themes: Couples | Holidays | Baby Showers | Bridal Showers :)
Paint. Sip. Eat. NIGHT-IN Menus
What's better than relaxing, painting and laughing with friends? EATING WITH FRIENDS! :)
All Paint. Sip. Eat. BRUNCH AND BEVERAGE paint classes offer 1 FARM-TO-TABLE FRESHLY PLATED MEAL. Each class will have a prefixed menu. Each plated meal will include 1 Salad, 1 Entree and 2 Sides:
LIVELY LATIN! (OUR FAVORITE!)

Salad: Garden or Avocado

Protein: Skirt Steak or Slow Roasted Chicken

Sides: Plantains, Black Bean Soup or Rice & Peas

Beverage: TBA
SAVORY SOUTHERN

Salad: Spinach Salad or Classic Garden Salad
Protein: Slow Roasted Baked Chicken, Mamma's Meatloaf w/ Glaze or Shepherds Pie w/ Root Vegetables & Sirloin Beef
Sides: 3 Cheese Baked Macaroni & Cheese w/ or w/out Bacon, Smashed Lightly Buttered Red Potatoes, Crispy Green Beans or Asparagus (seasonal) or Roasted Veggie Mix
Beverage: TBA
VIBRANT VEGETARIAN

Salad: Quinoa Salad or Mediterranean Carrot Salad
Protein: Herb Roasted Portobello Mushroom
Sides: Fresh Guacamole, Salsa and Hummus w/ Baked Pita Chips
Beverage: TBA
ATS is a Special Paint. Sip. Eat Experience...
They have a Community & Neighborhood Feel: Keeping it Local & Supporting Small Businesses is the heart of our community arts studio!
No need to travel outside of the borough OR get into your car for that matter, we're mobile! Come to us in Forest Hills or we will come to you! :D

Paint. Sip. Eats Meetups SUPPORT & ARE SUPPORTED BY LOCAL SMALL BUSINESSES. This way we get to collaborate and bring out the best of our community for you to enjoy in one place!
About our Head of Culinary Arts + Connection
Annie Zarzuela

, is dedicated wife and mother of 2 beautifully amazing children! Her goal is to promote a taste of exotic menus that feed both the mind, body, and spirit.
I'm ready to relax, have fun and paint!
What should I wear to class?
Be sure to remember all of our classes are very fun and social, so think of clothes you wouldn't mind having fun in! We will provide the smocks for you! :)
What happens to classes during inclement weather?
For further updates, always check our website, as we may be open for a fun snow day in the studio!
I can't make my class, what do we do? Refunds Policy.
We get it! Life happens, right! :) No worries, we understand. Although we do not offer refunds for missed classes, we are happy to schedule credit you for the next paint. sip. eat meetup or one that you are available for! If you need to miss a class, please call us prior to the start of the scheduled class.
If you missed a class without calling us, we're sorry, but we won't be able to make that class up.